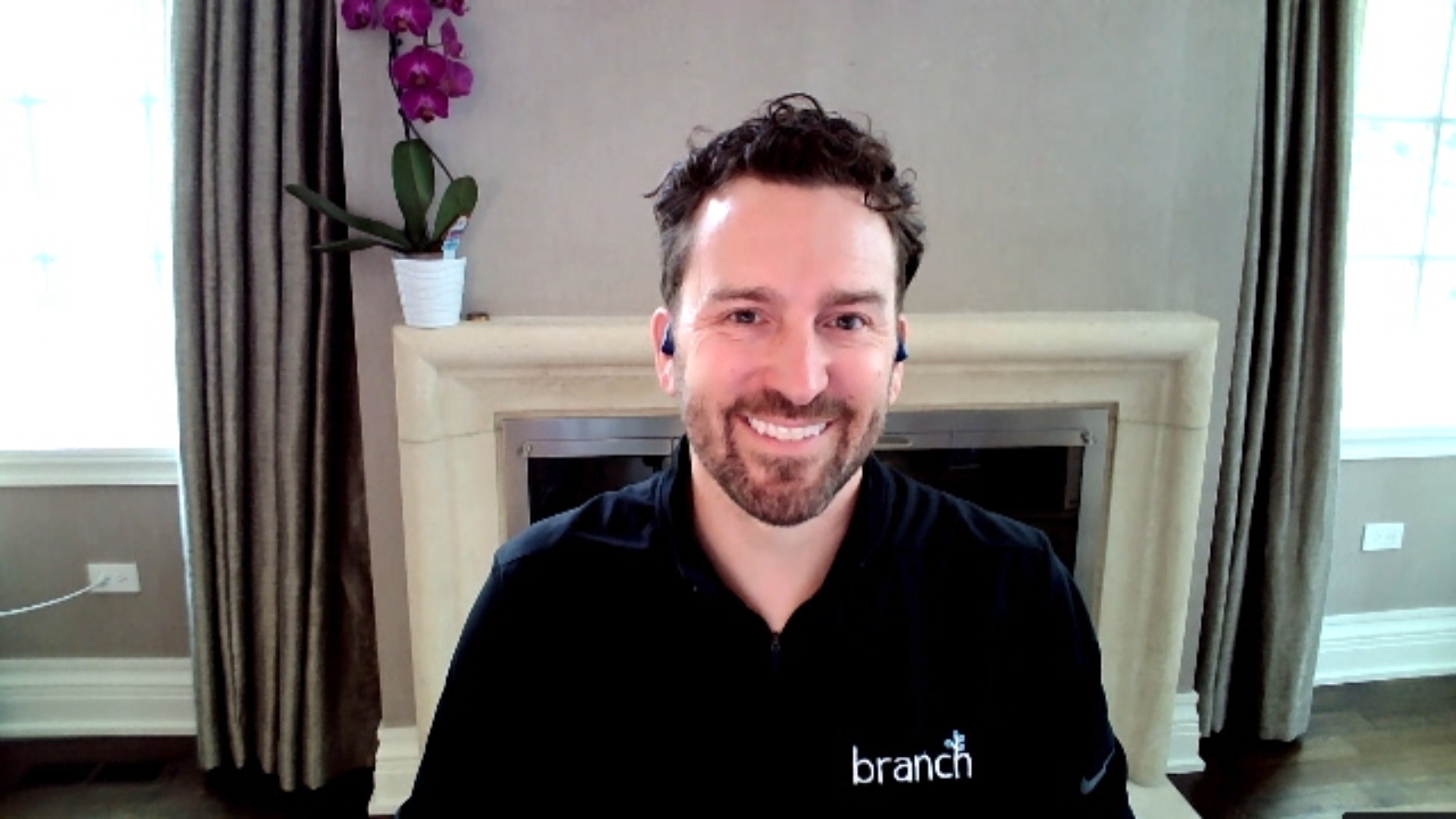 Branch provides linking technology and measurement tools in the age of digital marketing
At the dawn of the personal computer age and global internet usage, marketers restructured consumer awareness and created tools for the PC platform. In the current environment, the marketing focus has changed again and the mobile phone is king.
Marketing through the mobile platform can be complicated. Phone makers and app vendors are constantly making changes that force marketers to keep up.
"Each new platform creates opportunities for marketers to reach their consumers in new ways, but there's also a new complexity to mastering them," said Mike Nabasny (pictured), vice president of sales at Branch Metrics Inc. "Today, the platform that's at the top of the heap is the cell phone. That's where the attention is.
Nabasny spoke with theCUBE industry analyst Lisa Martin ahead of the June 16 AWS Startup Showcase "MarTech Emerging Cloud-Scale Customer Experiences" event, an exclusive broadcast on theCUBE, SiliconANGLE's live streaming studio Media. They discussed how Branch provides digital technologies for consumer marketing and tools to measure customer engagement. (*Disclosure below.)
Quest for attention and money
Branch has built its business by helping companies navigate the tricky waters surrounding platform marketing. It offers a mobile-linking platform to facilitate customer engagement and mobile measurement tools so customers can understand which parts of their marketing strategy are working as they compete for consumer attention and money. .
"We want every link in the world to be a Branch link," Nabasny said. "Why would that be useful? This is going to give the user the best, fastest and most relevant experience.
Having the fastest experience is an essential part of the digital marketing equation. Mobile users expect a transparent and quick response when ordering services or downloading content, and a significant amount of revenue is at risk if the link quality is poor.
"When we talk about cell phones, tenths and hundredths of seconds matter," Nabasny noted. "Data and studies show that if you experience delays or friction, your conversion rate will drop."
Walled garden management
The main problem facing marketers is that consumers interact with a multitude of walled gardens in the mobile environment, closed platforms where the operator or service provider retains control of applications and multimedia content. This makes it harder to control user engagement and the technology that powers it.
"How do you reach your consumer in these places and ensure a consistent and amazing brand experience?" Nabasny asked. "In the deep technology of how these links work and how these walled gardens work, they bring about changes, and all of those changes can cause ruptures."
Branch's solution is to assess the mobile landscape and deliver technology that can work reliably across multiple platforms. This forced the company to capture as many edge cases as possible in an effort to eliminate friction and avoid the risk of a misdirected link.
"Within the mobile ecosystem, we have identified 6,000 edge cases," Nabasny said. "That's 6,000 cases that you as a marketing manager should be worrying about, but you don't want your engineering team to spend time keeping track of all these cases. We have very high accuracy across 700 ad networks, and we're going to protect you from these systematic disruptions that happen in the digital space.
Understanding User Experience
Since its inception in 2014, Branch has built a long list of brand clients seeking to drive customer engagement in an ever-changing platform environment. These range from Instacart, Chipotle and Sephora to Shopify, Buzzfeed and Yelp.
"We have a client that sends music to tens of millions, hundreds of millions of phones around the world," Nabasny explained. "They are very concerned about having a great user experience on every channel. Let's say I share a playlist on my Instagram feed and you click on it. What does that user experience look like?"
In addition to ensuring a seamless connection, Branch's services include the ability to measure engagement and the overall consumer experience. The company uses cohort analysis and touchpoint tracking tools to get an accurate picture of a digital campaign's true value.
"We think paid ads are very important," Nabasny said. "You spend money with big networks, like Google, Apple and Facebook. We allow you to gain insight into the network who really was last contacted, we allow you to assign credit as you see fit for future decisions.
Branch argues that digital marketing should be viewed as a competitive differentiator. Its clients are encouraged to extend measurement and assessment across multiple channels because the more knowledge they can gain, the more likely a company is to tap into new markets.
"There are hundreds of other networks you should test out," Nabasny said. "Competitive advantage for marketers is the ability to find valuable users where your competitors are not. Branch lets you test that with confidence.
Here is the full video interview:
(* Disclosure: Branch Metrics Inc. sponsored this segment of theCUBE. Neither Branch nor other sponsors have editorial control over the content of theCUBE or SiliconANGLE.)
Photo: SiliconANGLE
---
Show your support for our mission by joining our Cube Club and our Cube Event community of experts. Join the community that includes Amazon Web Services and Amazon.com CEO Andy Jassy, ​​Dell Technologies Founder and CEO Michael Dell, Intel CEO Pat Gelsinger, and many other luminaries and experts.