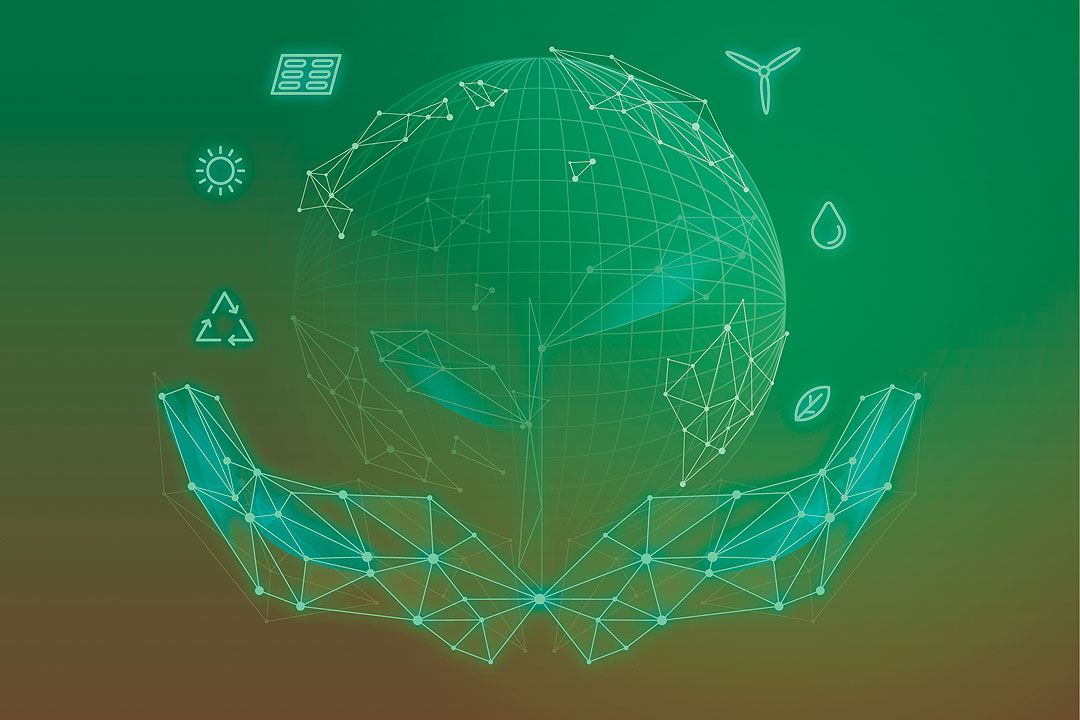 Digital interventions vs climate change
It's summer. Temperatures are rising and now that most mobility restrictions have been lifted many children can be seen playing outside. On a sultry, sunny afternoon, however, skies turned gray and a downpour ensued.
This may seem erratic to many of us, but the Philippine Atmospheric, Geophysical, and Astronomical Services Administration (PAGASA) of the Department of Science and Technology says we shouldn't be surprised. Most of their climate models, they say, suggest La Niña is likely to continue through March, April and May, despite the hot, dry season that started that month.
The combined effects of these weather systems can potentially trigger rains that can cause rain-induced flooding, flash floods and landslides in vulnerable areas. Additionally, the rainfall forecast for the month of March suggests that we should expect near to above normal rainfall conditions in most parts of the country.
Climate change is indeed upon us. The complex environmental challenges it unleashes affect everyone, especially the most vulnerable, at a level far greater than previously expected.
The Philippines is one of the countries most vulnerable to the effects of climate change. Tragically, Filipinos still have low awareness and understanding of the dangers and consequences of climate change.
In a survey of Social Weather Stations (SWS) conducted from October 20-23, 2021, respondents were asked what they thought was the main reason preventing the country from tackling climate change. Thirty-four percent said they didn't know, didn't understand the question, didn't know about climate change or didn't have an answer.
Alarmingly, another 40% responded with an invalid answer.
Yet the same survey found that 89% of Filipinos agree there are benefitsIfts in the integration of digital technologies in the economic activities of the country. Some 82% of Filipinos also agree that the growth of the Philippine economy will be accelerated if the government works with the private sector, and 81% agree that the government should encourage the private sector to invest in public infrastructure.
Philippine Business for Environmental Stewardship (PBEST) believes that climate action is one of the areas where the government can collaborate with the private sector. Specifically, private sector initiatives and expertise in digital technologies can help advance our efforts in combating the effects of climate change.
Planting trees is perhaps the most conventional nature-based solution. It is a relatively inexpensive way to combat climate change and its side effects on the environment. In addition to their natural abilities as carbon sinks, trees help prevent soil erosion and provide clean air, shade and shelter. Forest products such as timber are also essential for developing the infrastructure of the economy.
However, our forest cover is in steady decline. According to the Food and Agriculture Organization of the United Nations (FAO), the Philippines had a forest area of ​​12 million hectares in 1960. The World Bank (WB) claims that this has shrunk dramatically to only 7.19 million hectares in the years that followed. About 24.1% of the total landmass remains as forest.
Fortunately, there are some bright and encouraging spots.
There are private sector-led interventions. A good model is the Liveable Cities Challenge (LCC) dashboard project of the Philippine Disaster Resilience Foundation (PDRF) and its private sector partners, which contains multi-year data on baseline information from local communities such as labor , education, economy, business, mobility and connectivity, health, urban environment, resilience and emergency response, and safety and security.
This data helps local communities and their governments spot local trends and their connections to enable community stakeholders to make timely and effective decisions and help identify vulnerabilities and issues that need to be addressed.
Digital technologies are now being harnessed not only to champion environmental stewardship, but also to implement environmental, social and governance (ESG) initiatives. Several companies have tied their tree planting advocacy to actual trees being planted and monitored. Sites in need of reforestation and scaling up tree-related sustainability programs are effectively identified and prioritized. People can now help fight climate change by using these smart platforms to participate in these programs while enjoying online services through their phones.
The rapid shift to online platforms for day-to-day business transactions since the outbreak of the COVID-19 pandemic two years ago has reduced carbon emissions and business interactions to a digital mindset, resorting to face-to-face meetings to face only when really necessary and observing the required security protocols.
Yet the potential of digital tools and technologies, in terms of promoting climate action and resilience, remains largely untapped, mainly due to the lack of general understanding of climate change itself and how digitalization can deal. The government should also lead its integration into Filipino communities and their infrastructure. Sufficient government resources must be allocated to develop our national digital infrastructure to a globally competitive level.
National and local policies and frameworks must be conducive to enable ESG initiatives and investments from sectors that are sure to provide Filipinos with access to financial tools while participating in environmental stewardship programs. The Philippines must now scale up climate risk preparedness investments that would enhance nature-based solutions to climate change. It would also reduce physical risks to people and the environment.
Climate change is having a profound effect on our economic sustainability and resilience. Having access to reliable digital tools is now considered a basic human need. It is also an indispensable factor in ensuring economic continuity and recovery, and a sustainable post-pandemic era.
Engineer Felix M. Vitangcol is a Stratbase ADRi Environment Fellow and Secretary General of Philippine Business for Environmental Stewardship (PBEST).