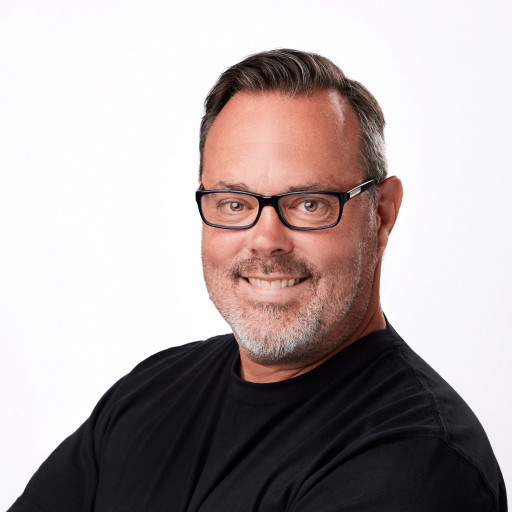 Digital Surgeons Appoints U.S. Navy and Agency Veteran Mike Raleigh as President and Set for Continued Year-Over-Year Growth
Raleigh gets expanded role a year after joining 17-year-old demand design consultancy
NEW HAVEN, Connecticut – June 28, 2022 – (Newswire.com)
Digital Surgeons co-founders Pete Sena and David Salinas announced today that Mike Raleigh has been named president of the company. An experienced agency head, Raleigh will assume all day-to-day leadership responsibilities, effective immediately.
"With the future-obsessed vision in place and resonating strongly in the market, I'm proud to see our offering and capabilities continually grow as a brand strategy and demand design consultancy," said the co-founder Pete Sena. "We are poised for significant growth after winning several major contracts, two of which are on the Fortune 50 list this year. Mike's compassion, leadership and operational rigor make him the ideal person to take our business to the next level. Under Mike's leadership as SVP, Client Success, we transformed our approach to client engagement and attracted incredible talent across strategy, account and creative.
Raleigh, a veteran, husband and father of two children and a dog, comes to Digital Surgeons with a wealth of experience from major agency brands where he has worked on national and global assignments in many categories, including positions management at Unilever, Heinz, Diageo, Heineken and Callaway Golf.
While working for the Gray Group's G2 agency, Raleigh was a member of the North American management team, then worked at Geometry Global (a merger between the Grey, JWT and Ogilvy entities) where he served on the North American Product Council. He is also proud to have participated in many award-winning projects for their creativity and efficiency over the years.
"I am extremely grateful for the opportunity to move Digital Surgeons forward and for the trust that Pete and Dave have placed in me. Here's how to make DS famous," said Mike Raleigh.
"It's not everyday you come across someone like Raleigh," said co-founder David Salinas. "We are more than lucky to have someone with the skills, empathy, rigor and DS vision that he has, which is sure to drive major results for our business and the customers we serve. ."
About digital surgeons
Digital Surgeons is a demand design consultancy in New Haven, Connecticut, where we partner with brands in high-growth categories to explore and unlock new business building opportunities.
Key practice areas include brand experience design, growth marketing and brand innovation strategy. As co-owner of the $25 million District New Haven technology and innovation campus, the consulting firm brings a forward-thinking perspective to every engagement. For more information, visit DigitalSurgeons.com.
Media Contact:
Kyle Adams
Marketing Associate
[email protected]
203.610.9150
https://www.digitalsurgeons.com/
press release department
by
Newswire.com
Primary source:
Digital Surgeons Appoints U.S. Navy and Agency Veteran Mike Raleigh as President and Set for Continued Year-Over-Year Growth