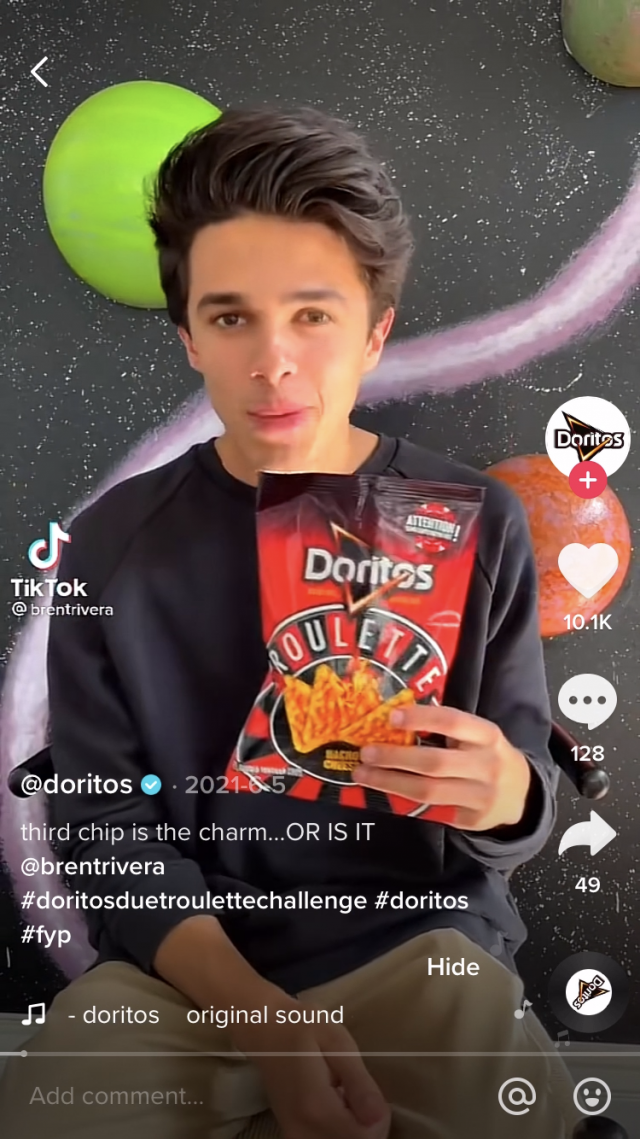 Junk food companies targeting children on TikTok
A new study published this week by Deakin University suggests that junk food companies use a range of strategies to recruit children as online brand ambassadors to market their products.
Researchers from the Global Obesity Center (GLOBE) at Deakin University conducted an analysis of content posted on the TikTok accounts of 16 top-selling international food and beverage companies.
Their findings show that companies are using marketing strategies that directly appeal to children, such as promoting hashtag challenges that encourage users to create and share content featuring companies' products.
These user videos showcased big brand products in an extremely positive way and had racked up billions of views; videos responding to one of Pepsi's hashtag challenges had been viewed more than 100 billion times.
Kathryn Backholer, associate professor at Deakin, said these big brands and TikTok are turning users, many of them children, into online marketers for their products.
"This is an incredibly insidious strategy on the part of TikTok and junk food marketing companies," she said.
"TikTok's own website describes these challenges as an opportunity for companies to turn TikTok users into their 'unofficial brand ambassadors' and we know that many TikTok users are children."
The study's lead author, Ruby Brooks, associate researcher at GLOBE, said the challenges were just a dubious tactic used by food companies to target consumers and children.
"We've found that businesses are using facial recognition to estimate the age, gender and mood of customers to tailor the foods that are presented to customers on menu boards," she said.
"These companies primarily sell unhealthy foods and using such tactics is likely to lead to increased selection and consumption of these foods.
Associate Professor Backholer warned that government leadership was essential to protect children from these exploitative practices.
"Our study underscores the need for closer scrutiny of the actions of these big food companies, but also of the big tech companies that work with food companies," she said.
"Strong government policies to protect children from the harmful effects of the marketing of unhealthy foods are urgently needed. It's about putting the health of our children before the profits of the industry.