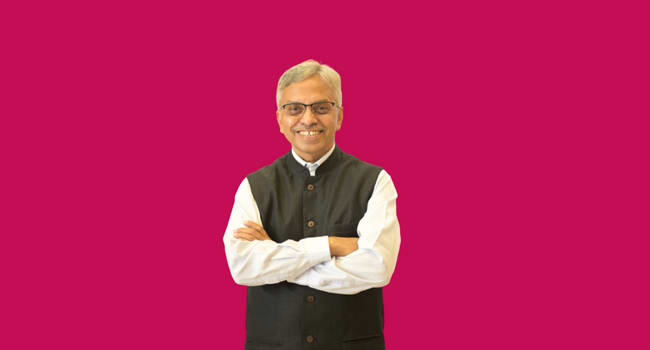 Reinventing education to prepare tomorrow's workforce — People Matters
The rapidly changing workplace demands agility in academic programs. Universities and professors must be fully aware of the latest developments, trends and relationships with industry. To build a future sustainable workforce, the founding Vice-Chancellor of Plaksha University says intense engagement in research is needed to reinvent learning. Here are the edited excerpts from the interview.
As labor markets are constantly changing, it is clear that a dynamic and adaptable higher education system will be needed. What kinds of reforms do you think are needed at the university level to prepare the future workforce?
It is necessary to abandon the "one size fits all" approach. Institutions need to press the reset button and introduce sweeping changes that require flexibility in higher education. The introduction of agility into academic programs is of utmost importance. Allowing students to enroll in courses from other departments and learning to be flexible in granting the autonomy to extend the duration of a course is extremely important in the current scenario.
I believe higher education should be interdisciplinary to create the next generation of problem solvers. For this, the departmental structures must be more receptive. The National Education Policy (NEP) provides a very good framework for introducing agility into the curriculum.
Universities must also be completely tuned in to what is happening in the real world. It is important for faculty members to be aware of the latest developments, current trends, and industry relationships. and this can only happen when one is deeply engaged in research.
Education is crucial in shaping our future workforce. How can academic institutions rethink their approaches to addressing labor shortages and income disparities?
Labor shortages are usually related to something that suddenly becomes fashionable. It could be something like a new technology that industries are lining up to adopt, creating an obvious demand for people with expertise in that area. Digital transformation is a good example. Today, all companies talk about digital transformation and are looking for engineers who master cloud technologies and cybersecurity. Universities can help not only by offering different levels of education, but also by ensuring that these programs are interdisciplinary, because that is what the industry needs.
Do you have a collaboration with any of the well-known companies to provide additional training/internship/professional exposure, etc., or even funding for scholarships?
Industry partnerships with companies such as BCG, Fractal Analytics, InfoEdge, and Paytm cover student mentoring, capstone projects for hands-on learning, as well as internships. Convinced that research will play a key role in creating solutions to the bigger problems we face, research centers and professorships have been established with the support of companies such as Havells, Indegene and Mphasis, to n to name a few. Additionally, the Bharti Foundation and Mphasis have established scholarship funds to ensure access to education for talented students. In addition, there are partnerships with top global academic institutions such as UC Berkeley, UC San Diego, Purdue University, IIT Bombay and IISc, for program design, delivery, faculty and student exchanges and research spouse.
There is an undeniable need to train the next generation in emerging digital skills. At the same time, it is equally important to acquire people skills. How can academic institutions instill these non-automatable "human" skills in the younger generation?
It is necessary for technological education to include the humanities and social sciences in its curriculum. This should also include essential technology skills in their curriculum.
All students should know how a society works, how to show compassion towards other human beings and have a work-life balance. These are the types of humanities courses that students must take. All students must also be digitally literate. It could be a little more difficult. After all, teaching digital skills requires a background in a specific subject, such as science or math, which not all students may have. New courses must be introduced to meet this demand.
How important is it to take the T-shaped approach to knowledge while preparing contributors for the future economy?
It is imperative to have a T-shaped approach. The original T-shape has changed. Previously, the horizontal part of the T was based on how much education you can get so you can chat with anyone. The horizontal part has expanded significantly due to the interface with business, government, industry, venture capitalists or investors and customers.
And the vertical part of the T-shaped model is about domain knowledge and depth in a specific domain. Depth is as important as breadth in preparing future contributors to the economy.
Interdisciplinary education and experiential learning take the T-shaped approach to knowledge. It is essential to have both the program and the interdisciplinary courses. This ensures that the student gains a perspective that is both deep and broad. These graduates will bring technological depth to business discussions and understand the language of others around the table.
Read the full story