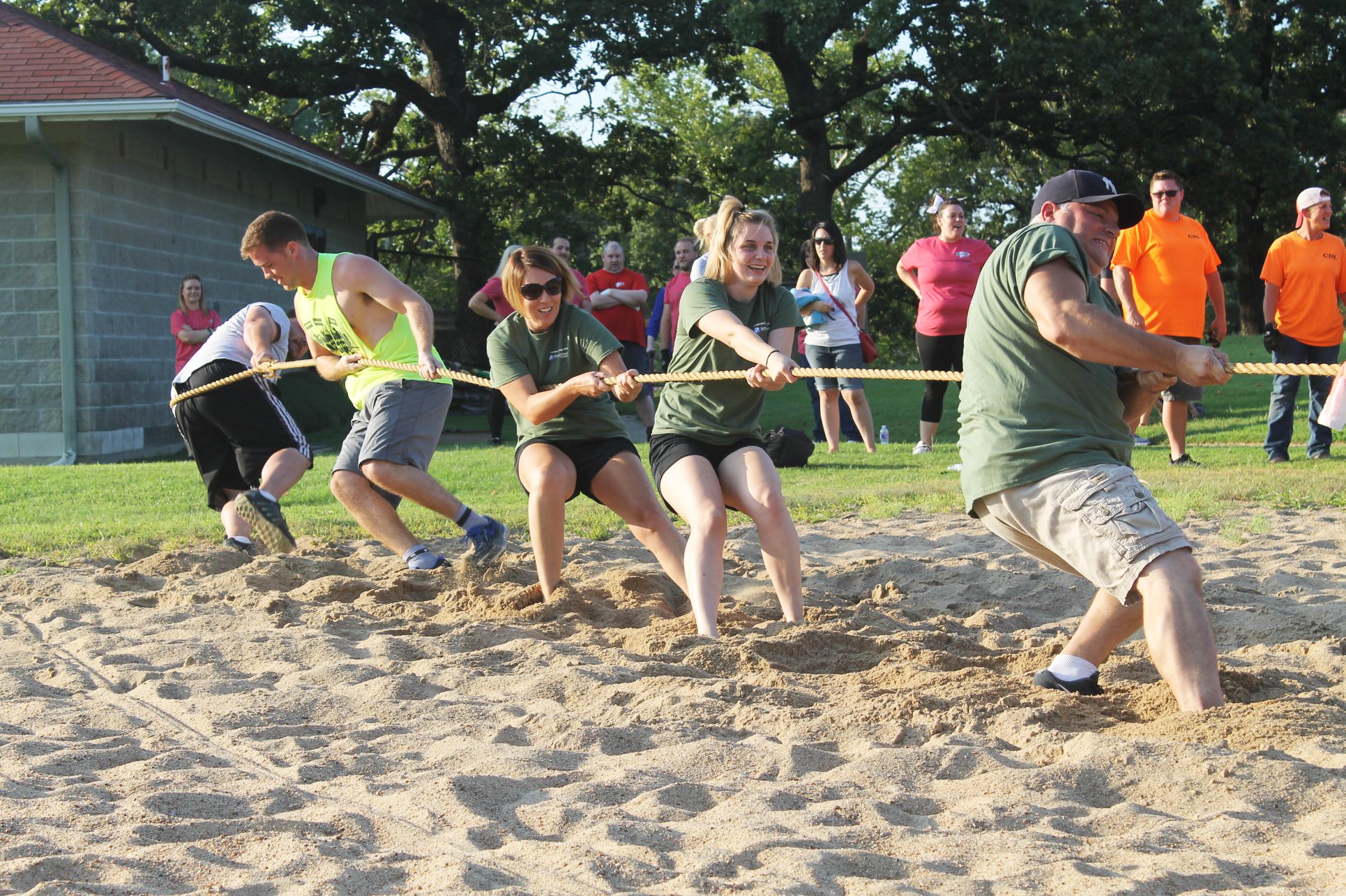 The Corporate Challenge starts on August 8
PITTSBURG, KS – The City of Pittsburgh Parks and Recreation Department is gearing up to hold its Corporate Challenge event August 8-14. Crawford County businesses are assembling their teams for the event.
Corporate Challenge promotes friendly competition for the Crawford County business community. Teams are challenged to play games, solve problems, dodge obstacles and be creative, through a wide variety of fun and engaging activities; including golf, bocce, disc golf, water balloon dodgeball, tug of war, ax throwing, trivia, cornhole, bowling and more. A full list of activities is available for download on the city's website at https://www.pittks.org/corporate-challenge/.
Registration for this event is available by calling (620) 231-8310 or visiting the Office of Parks and Recreation at Lincoln Center, 710 W. 9th St. Businesses can register to compete in one of two divisions; 100 employees or more, or 99 employees and less. The fee is $200 per team. The deadline to register is Monday August 1st.
For more information, contact the Department of Parks and Recreation at (620) 231-8310 or email [email protected]
###
The mission of the City of Pittsburg is to provide exceptional services, facilities and activities with integrity, professionalism, excellent customer service and a commitment to economic vitality.