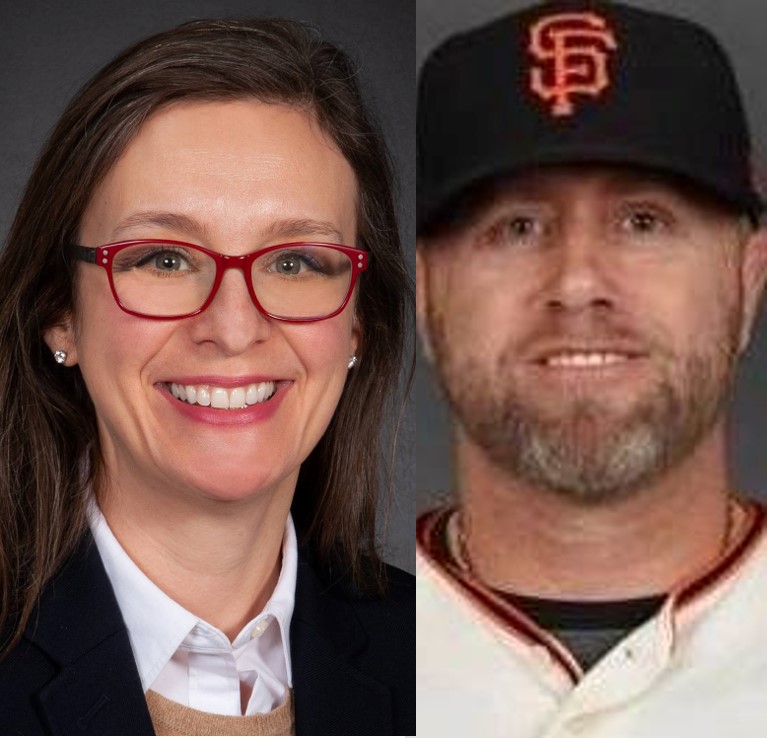 The Herd: new recruits, promotions and departures for 3.8.22
Email submissions to [email protected]
Law
Adolyn C. Wyatt joined Kutak Rock as a partner in the Bankruptcy and Restructuring team. She graduated from the University of Mississippi.
Connor S. Bleakley joined Byrne Canaan Law as a lawyer. He graduated from the College of William & Mary.
Allison Carlon joined the benefits and executive compensation practice of Williams Mullen. She is a graduate of Brigham Young University and Georgetown University.
Immovable
Connor Keirce joined Providence Hill Real Estate as a real estate agent.
AT Cushman & Wakefield | Thalhimer:
Carla R. Smith joined Commercial Real Estate Services as Senior Portfolio Manager, Team Leader. She graduated from Virginia Tech.
Kinsey Pomeroy is a receptionist. She had been with RAIN and graduated from Longwood University.
Joseph Malek is a corporate accountant in the corporate accounting group. He worked for Equity Financial Services and graduated from Sam Houston State University.
Francine rivera has been promoted to Senior Property Management Assistant within the Commercial Real Estate Services group.
Finance
John Beale joined Touchstone Bank as a credit analyst. He had been with Citizens Bank & Trust Co.
AT Cary Street Partners:
Hannah Savidge is a human resources associate. She had been with Performance Food Group and graduated from James Madison University.
Patrick T. Black is Chief Compliance Officer, Vice President.
Nancy G. Riggleman is Chief Compliance Officer, Assistant Vice President.
Sports
Join the Richmond flying squirrels:
Denis Pelfrey was appointed manager. He had been with the Eugene Emeralds.
Paul Oseguera is the pitching coach. He had been with the San Jose Giants.
Danny Santin hits the coach. He had been with the San Jose Giants.
chris walch is a sports coach. He had been with the St. Louis Cardinals organization.
Matt Jordan is a strength and conditioning coach. He had been with the Eugene Emeralds.
Construction
Jason Brossard joined the river stone as a senior project manager. He had been with Highwoods Properties.
JC Lee was promoted to regional sales manager for the Southern Virginia division of DR Horton.
david jones joined PCD as project manager.
Join Construction of the ML bell:
Jordan Smith is a project manager.
Johnathan Eilertson is an assistant project manager. He worked for SW Mills Electrical.
Glenn Starnes is a construction foreman.
Marketing/Advertising/PR
Leigh Nance joined NDP as Vice President of Account Management. She had been with Yebo.
Peoples of Taylor joined Madison + Hand as an account manager. She graduated from George Mason University.
Elizabeth Swindell joined TK Promotions as marketing coordinator.
AT familiar creatures:
Maggie Nicholas is director of operations.
McKenzie Picket was promoted to public relations manager.
Rakim Smith was promoted to Senior Art Director.
Jon Ollom was promoted to editor.
Technology
Join Networking Technologies + Support:
Neil Fincham is a master electrician.
Emma North is an editor.
Mawuko Peter, Gabriel McDonald, Keith Wooten and Xavier Villaquiran Auserman are technical support specialists.
Daniel Vidal Rosales is a specialist in the purchase of parts.
Join UDig:
Nancy Zhang is a senior consultant. She worked at Captech Consulting and graduated from the University of Virginia.
Ethan Johnson is a senior consultant, data. Johnson had been with VCU Health.
Retail
Tricia Spencer and Hannah Garrett we're joining Shades of light as human resource specialists.
Business services
Sally Higgin joined Top Line HR as an executive recruiter.
Anne Glave is the existing business and project manager for Hannover County Economic Development. She had been with Fredericksburg Downtown Main Street and graduated from Virginia Tech and Virginia Commonwealth University.
Architecture/Design
AT 3North:
Patrick McMinn was promoted to partner. He is a member of the residential architecture studio.
Elliott Freeman and Hunt Cothran were promoted to project managers. Freeman is a member of the Commercial Architecture Studio. Cothran is a member of the Residential and Commercial Architecture Studio.
Keith Murphy was promoted to project designer. He is a member of the residential architecture studio.
Assurance
Patrick Harmon joined Kinsale Insurance Co. as an associate underwriter – health care.