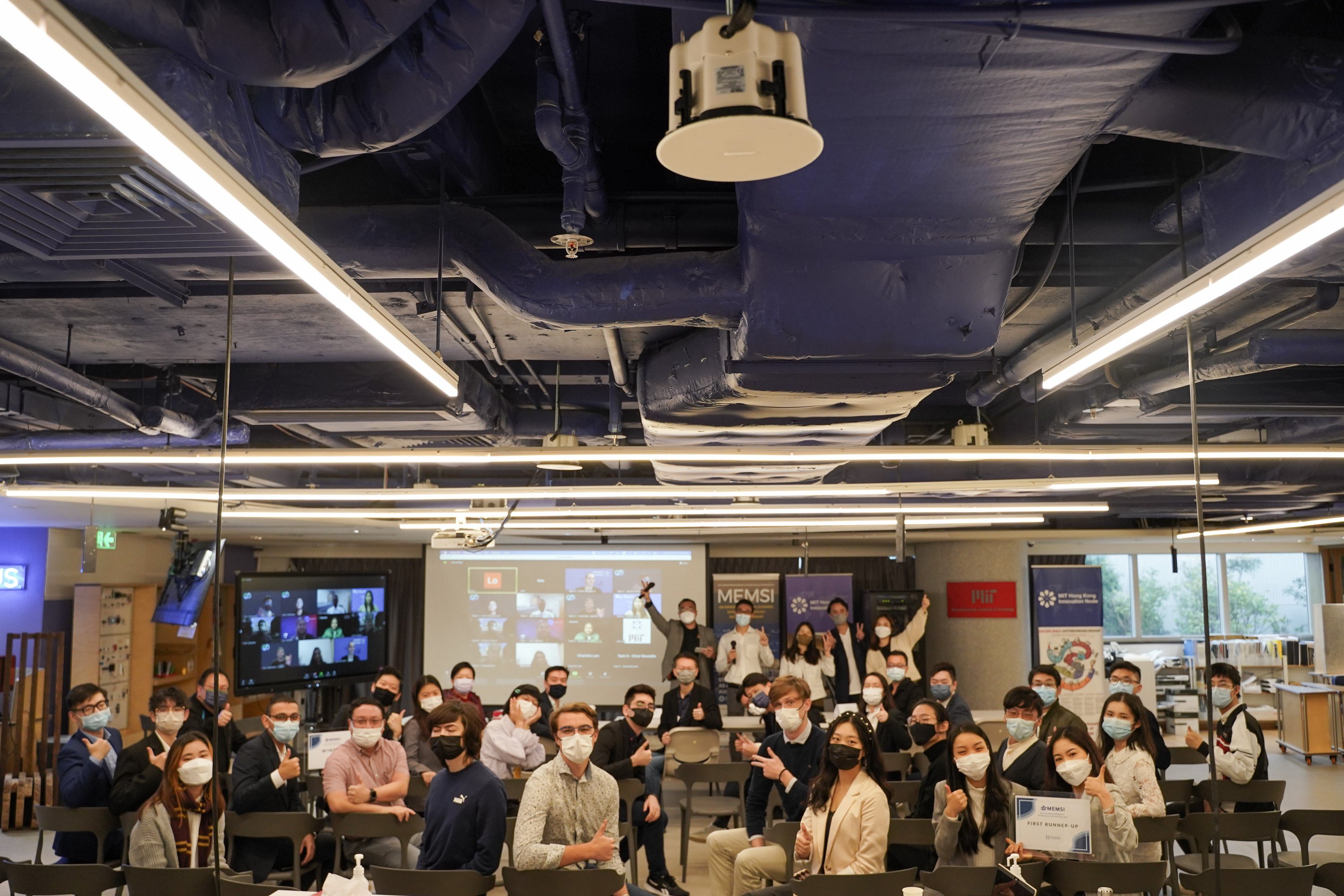 Transforming the Travel Experience for Hong Kong Airport | MIT News
MIT Hong Kong Innovation Node hosted 33 students in its flagship program, MIT Entrepreneurship and Maker Skills Integrator (MEMSI). Designed to develop entrepreneurial prowess through exposure to industry challenges, MIT students joined forces with their Hong Kong peers in this two-week hybrid bootcamp, developing unique proposals for the Hong Airports Authority Kong.
Many airports around the world continue to be affected by the wider impact of Covid-19 with the reduction in air travel, prompting airlines to reduce capacity. The result is a need for new business opportunities to propel economic development. For Hong Kong, expansion into non-aeronautical activities to boost regional consumption is therefore crucial and is part of the project to transform the city's airport into an airport city – characterized by capacity expansion , commercial developments, air cargo leadership, an autonomous transportation system, connectivity to neighboring cities in mainland China, and the move towards a smart airport guided by sustainable practices. To improve the customer experience, one of the main objectives is to seize business opportunities at the crossroads of digital and physical interactions.
These challenges "bring together ideas and talent to tackle real-world problems in the areas of building digital services for the airport and engaging regional customers to experience the new airport city," says Charles Sodini, Professor LeBel of Electrical Engineering at MIT and Professor. director at Node.
The new travel standard
Businesses are exploring new digital technologies, both to boost bookings and to facilitate safe travel. Developments such as the Hong Kong Airport Flight Token, a biometric technology using facial recognition to enable contactless check-in and boarding at airports, unlock enormous potential that speeds up the outbound journey for passengers. Seamless virtual experiences aren't going away.
"What we could see could be a strong rebound, especially for travelers after the travel ban is lifted…an opportunity to make getting around easier, flying as easy as taking the bus," says Chris Au Young, managing director of smart airport and managing director of data. analytics at the Hong Kong Airport Authority.
The passenger experience of the future will be "enabled by mobile technology, the Internet of Things and digital platforms", he explains, adding that in the aviation community, "international organizations have already stipulated that biometrics will be the new standard for the future. … the next question is how this can be connected between airports.
It goes far beyond travel, as Au Young illustrates: "If you go to a concert at Asia World Expo, which is the airport's new arena in the future, you could just show your face rather than to stand in a long line to show your tickets.
Accelerate the learning curve with industry support
Working closely with industry mentors involved in the development of the airport city, the students dove into in-depth discussions about the future of adapted travel, interviewed and surveyed travelers, and scoured a range of data airports to discover commercial information.
"With the vast amount of data provided, my teammates and I worked hard to identify modeling opportunities that were both theoretically feasible and commercially useful," says Sean Mann, a junior at MIT studying computer science.
Mann and his team applied geolocation data to inform machine learning predictions about a passenger's journey once they enter the airside area. Coupled with biometric technology, passengers can receive personalized recommendations with improved accuracy through the airport's bespoke passenger app, powered by data collected from thousands of iBeacons scattered around the surrounding area. Armed with this information, the goal is to improve the user experience by driving meaningful footfall to retail stores, restaurants and other airport amenities.
Support from industry partners inspired his team "with their deep understanding of the aviation industry", he added. "In a short period of two weeks, we built a proof of concept and a rudimentary business plan – the latter being very new to me."
Collaborating across time zones, Rumen Dangovski, an electrical and computer engineering PhD student at MIT, joined MEMSI from his home in Bulgaria. For him, learning "how to continually revisit ideas to discover important problems and meaningful solutions for a large and complex real-world system" was a key takeaway. The iterative process helped his team overcome the hurdle of narrowing the scope of their proposal, with the help of industry mentors and advisors.
"Without feedback from industry partners, we would not have been able to formulate a concrete solution that was actually useful at the airport," says Dangovski.
Beyond valuable mentorship, he adds, "there was incredible energy in our team, made up of diverse talent, courage, discipline and organization. I was positively surprised to see how quickly MEMSI can train and provide ongoing support to our team. The overall experience was very fun. "
A sustainable future
Mrigi Munjal, a PhD candidate studying materials science and engineering at MIT, had just taken a long-haul flight from Boston to Delhi before the program, and "was beginning to fully appreciate the magnitude of the carbon emissions of the 'aviation'. For her, "this trip overshadowed all my conscious lifestyle changes in favor of sustainability," she says.
Knowing that international flights make up the largest part of an individual's carbon footprint, Munjal and his team wanted to "make flying more sustainable with an economically viable idea for all stakeholders involved".
They proposed a carbon offset API that integrates with an airline's ticket payment system, allowing individuals to take action to offset their carbon footprint, track their personal carbon history, and select and monitor green projects. . The advocacy extends to a digital display of interactive art featured in physical installations across the airport city. The intention is to make the community aware of its impact on the environment and to make carbon offsetting accessible.
Shaping the travelogue
Six teams of students created innovative solutions for Hong Kong airport which they presented in hybrid form to a jury during Showcase Day. The various ideas included app-based airport retail recommendations supported by iBeacons; a platform that allows customers to offset their carbon footprint; an app that connects fellow travelers for social and incentive retail experiences; a travel membership redemption platform providing additional flexibility to earn and redeem loyalty rewards; an interactive and fun location-based retail experience using augmented reality; and a digital companion avatar to increase adoption of the airport flight token and improve airside passenger experience.
Among the judges was Julian Lee '97, former president of the MIT Club of Hong Kong and current executive director of finance for the Hong Kong Airports Authority, who praised the students for obviously "working very thoroughly and thinking through the challenges specific," addressing the real pain points the airport is experiencing.
"The ideas were very thoughtful and very unique to us. Some of you have defined transit passengers as a functioning sub-segment of the market. It only happens at the airport and you were able to take advantage of that transit time between the two," Lee remarked.
Solid solutions include an implementation plan to see a path of execution and a viable future. Among the proposed solutions, Au Young was impressed with the teams for "paying a lot of attention to the business model…a very important aspect in all the ideas generated".
Speaking to students, Au Young said: "What we love is how you are reinventing airport business and partnerships, showcasing a new way to inspire people to become more engaged in new services and experiences – not just coming back for a flight or just shopping with us, but by innovating beyond the airport and using emerging technologies, using location data, using retailer capacity and adding social activities in your solutions.
Despite the rapid evolution of today's travel industry, what remains unchanged is the focus on the customer. At the end of the day, "it's always about the passengers," added Au Young.