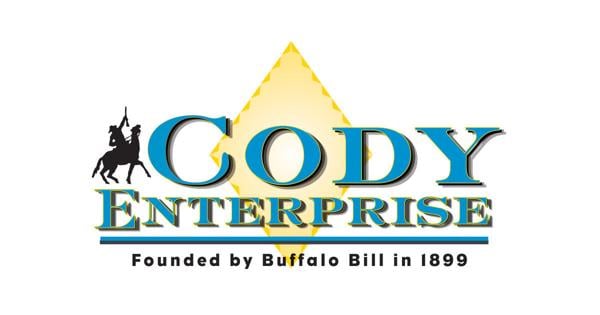 UW Marketing Video Wins National and Regional Awards | People
The University of Wyoming's "I Am a Cowboy" marketing video has been recognized as one of the best unique television commercials among all national higher education commercials for the past year.
The video, which anchors the second phase of UW's "The World Needs More Cowboys" marketing campaign, won a gold medal at the 37th annual Educational Advertising Awards competition, sponsored by Higher Education Marketing Report. The 2021 competition attracted more than 2,000 entries from more than 1,000 colleges, universities, and high schools in all 50 states and several foreign countries.
Additionally, UW's "I Am a Cowboy" video received regional "Addy" awards in the American Advertising Federation's American Advertising Awards. The 30-second and 1-minute versions of the video received Silver Addys in the competition, which is for advertising of all types, not just higher education. The video also received an Addy "Mosaic" for displaying a commitment to diversity, equity and inclusion.
"We are thrilled that our message – which builds on Wyoming's proud heritage and redefines what it means to be a cowboy today, distilling it down to the inner spirit of curiosity and daring that all those who call themselves cowboys and cowgirls can identify with – continues to resonate with diverse audiences, including professional advertising circles," says Chad Baldwin, associate vice president of marketing and communications at UW "The 'I Am a Cowboy' video shines a light on an inclusive community made up of curious, courageous and genuine individuals who are optimists, risk takers and adventurers – no matter their race or gender, whether they are students, employees, alumni or other supporters. As we always say, it's not what you are that makes you a UW Cowboy, but who you are.
UW's original "The World Needs More Cowboys" video was named "Best of Show" in TV advertising in the 2018 Educational Advertising Awards competition and "Best of Show" in the regional Addys competition. This video – which took the university's boldest asset and modernized it to reflect today's challenges – has been viewed millions of times.
The new "I Am a Cowboy" video builds on themes from the original video, highlighting the attributes of UW students, employees, alumni and supporters. It features undergraduate Nataly Beacham, graduate student Dionté George, and head swimming and diving coach Dave Denniston. The new video is being used in advertising across various digital channels to reach prospective students and parents in key target market regions, as well as traditional media inside and outside of Wyoming. It has been viewed over 220,000 times on YouTube.
In addition to the gold award for the "I Am a Cowboy" television commercial – UW was one of 10 institutions to receive this honor – a separate UW video received a gold award in the "special video" category of 2021 Educational Advertising Awards competition. The video, released at the height of the COVID-19 pandemic, echoed themes of "The world needs more cowboys" and encouraged the UW community to "embrace the unknown with unyielding optimism."
And the UW freshman view book won a bronze medal in the national competition.
More "I'm a Cowboy" videos are planned in the coming months, featuring people who exemplify the characteristics of the UW Cowboys and President Ed Seidel's Four Pillars emphasizing digital literacy, entrepreneurship , interdisciplinarity and diversity/inclusion.
"The World Needs More Cowboys" led to an increase in inquiries from potential students related to UW advertising, generated national and international media coverage estimated at $6.1 million, contributed to an increase in donations annually and created dozens of merchandising opportunities for UW licensees and academic entities.