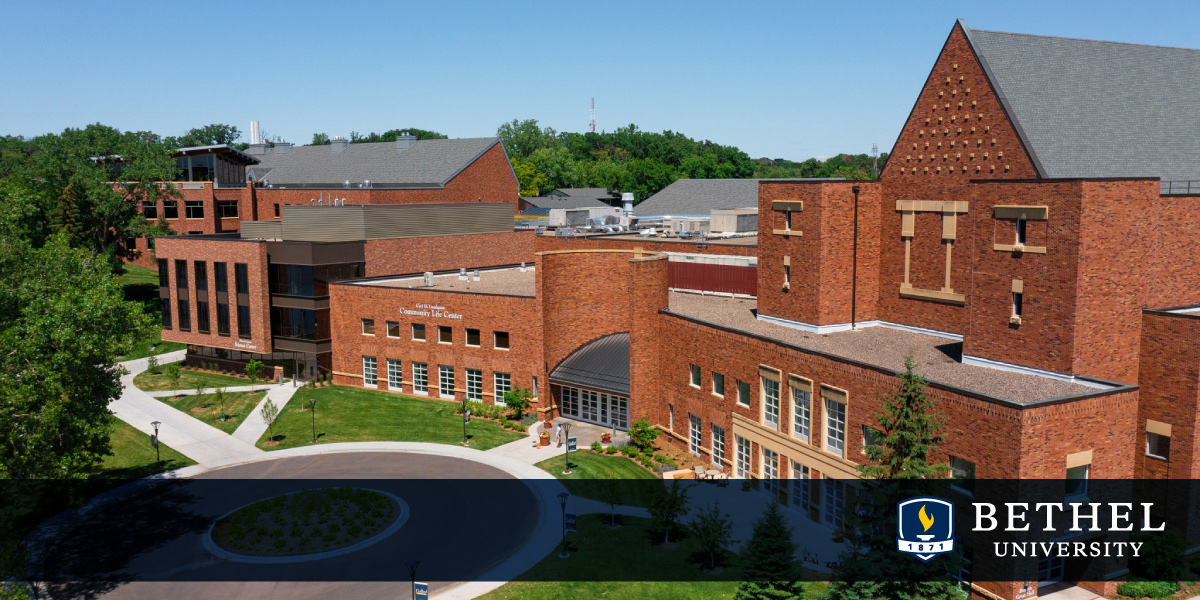 Winter graduates embrace the season of gratitude
During the ceremony for CAPS and graduate students, Amanda Schuck CAPS'21 also expressed gratitude to those who helped her overcome the doubts and challenges to graduate from college, even though it was later than foreseen. "At 38, I'm proud to say that I graduated from college and I'm proud of every graduate here tonight for your own success and your investment in your life and your future," said Shuck, who has obtained a BS in Organizational Leadership. "Our hard work, commitment and sacrifice finally paid off. Not to mention our resilience during a global pandemic. Growing up, Schuck expected to attend college, but she did not commit to school as a teenager and instead began working, married, and expanded her family. Once her children were in school, she considered going back to college but was afraid to take the next step. It took encouragement and a leap of faith to pursue this goal. At Bethel, she found a community that believed in her and helped her overcome the uncertainties and difficulties that come with obtaining a degree. But slowly, confidence and certainty replaced his doubt. "Thank you for taking this journey with me and pushing me out of my comfort zone to achieve my goals," she said. "Bethel provided us with the stepping stones to pursue our dreams."
Likewise, Stan Thompson GS'21 reflected on completing the MBA program while working two jobs and having a family. Although it took him a little longer than expected, he was grateful for the flexibility of the program which allowed him to adapt to meet his needs and those of his family. And he remembered many times when he or his classmates' in-class lessons covered in class often touched on things that arose in their professional lives. "Which I believe is proof of a well-designed program, but also one of the many ways that God provides what we need and just at the right time," he said. Thompson spoke about the challenges COVID-19 posed in recent years, which have affected his family, work and life at church. But he said the self-reflection work of the MBA program had helped him identify his primary goal of being a "strategic people developer," while also helping him improve and better support those who do. 'surround. "Things have been anything but perfect, but there has been so much goodness in the midst of the mess," he said.
Thompson shared that a colleague once said that once you get the letters after your name, like MBA, no one can take them away. Although they are part of your identity, he told his fellow graduates to remember that everyone has an eternal identity in Jesus Christ as well. For those who are unsure of their next steps, he encouraged them to pray until it became clear. "If you have found what God has for you, pursue it fiercely," he said. "Take your loved ones on an adventure. Dark. You have this and God has you. Go!"
Carston Krieg '21, who received an undergraduate degree in neuroscience, urged his fellow graduates to remember a simple message: God cares. "He cared enough about giving it all up for you," he said. "He will always be there for you, even when you feel completely alone. He is good, he loves you and is worth worshiping, always. He has a plan for you. He is proud of you. He has endowed you with extraordinary gifts; trust these gifts.