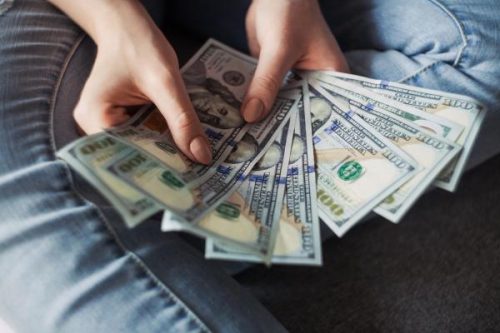 Working From Home Video Training Course – Updated Passive Income Strategies / Tools
FitPreneurShip updated their Youtube channel which teaches viewers proven methods to generate income from home, with the latest techniques for 2022.
New York, United States – December 24, 2021 –
In the recently updated FitPreneurShip videos from entrepreneur Kneller Fernandes, viewers can find actionable techniques for generating passive income from home using online marketing. The channel includes content for beginners and advanced users in a wide range of niches.
To learn more about FitPreneurShip, please visit https://www.youtube.com/channel/UCb2aXyikqGwhVKhnZ9_safQ
In the latest series of videos, viewers will find reviews of popular strategies and software, tutorials for online tools, and step-by-step guides to proven marketing programs. Over the past two years, Kneller Fernandes has built a solid knowledge base for his YouTube subscribers that includes everything new entrepreneurs need to know.
With thousands of subscribers, hundreds of thousands of views, and countless people helped, FitPreneurShip has become a trusted source for digital marketing tutorials and tutorials. The channel's popular videos include reviews of work from home that require no previous experience and strategies for avoiding online scams.
For viewers who already have a business and are looking for ways to increase their income, the channel also includes reviews of the most effective traffic generation programs. These programs use well-known sites, such as Quora, and high impact links to drive large amounts of traffic to a business website.
Traffic generation programs are also effective for new businesses, and the videos will walk users through the process of asking and answering the right questions to meet Quora's criteria. It includes advanced communication techniques that beginners or advanced users can take advantage of to effectively monetize their enhanced traffic and promote profitable links.
The YouTube channel also includes essential business tools for startups and useful information for choosing the right person. Kneller Fernandez details some of the most popular email autoresponders, webinar tools, and marketing pipelines for small businesses looking to increase revenue and traffic without making big investments.
For entrepreneurs interested in the crypto market, there are videos that explain how it is possible to earn cryptocurrency by browsing the internet. This technique does not require any trading experience or courses and generates passive income in the background, by running mining algorithms with their computer's unused resources.
For more information on Work from Home or FitPreneurShip, please visit https://www.youtube.com/channel/UCb2aXyikqGwhVKhnZ9_safQ
Disclaimer: The information provided on this page does not constitute investment advice, financial advice, business advice or any other kind of advice and should not be treated as such. This content is the opinion of a third party and this site does not recommend that any specific cryptocurrency be bought, sold or held, or that a crypto investment be made. The crypto market is high risk, with high risk and unproven plans. Readers should do their own research and consult a professional financial advisor before making any investment decisions.
Contact information:
Name: Kneller Fernandes
E-mail: Send an email
Organization: FitPreneurShip
Address: 99 Wall Street # 167 New York NY 10005, New York, NY 10005, USA
Version Number: 89057884
COMTEX_399552136 / 2773 / 2021-12-24T20: 02: 37